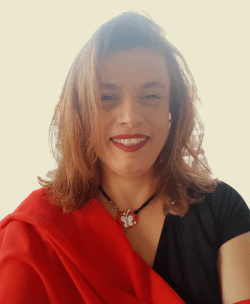 Alexandra Rogkakou, has been a public official of the Greek State for almost 32 years. In her long term of office, she has served in many different positions, and has long administrative experience in handling cases and dealing with and managing emergencies.
Her involvement with issues of illegal occupation of ancients, antiquities and more generally specific issues of the Ministry of Culture contributed to her inclusion in the Body of Inspectors-Auditors of Public Administration, where for almost a decade, she carried out a series of audits on corruption and maladministration. After her transition as a Special Inspector to the Inspector General of Public Administration for 4 years, she participated in special corruption audits on naturalisations, citizenship, misappropriation of money, etc.
After the establishment of the National Transparency Authority (NTA) in 2019, she was appointed as Head of the Inspection and Audit Unit, the work of which is reflected in the Authority's Annual Reports.
Following the resignation of the Governor, Mr A. Binis and in accordance with the provisions of Article 90 of Law 4622/2019, she shall act as Interim Governor of the NTA, by July 2022.
She has studied Psychology at the National and Kapodistrian University of Athens and holds a Master's Degree in Human Resource Management from the Athens University of Economics and Business, while she holds a Certificate of Auditing Adequacy.