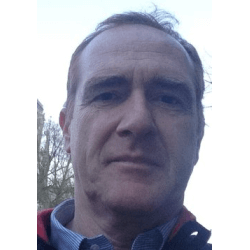 Senior Investigator at the Greek Ombudsman – Lawyer.
Born in 1968, he graduated from the Classical Lyceum of Volos in 1986. He is a graduate of the Faculty of Law of the Aristotle University of Thessaloniki (1990) and holds a postgraduate degree in political science from the Institut d'Εtudes Politiques of the University of Robert Schuman, Strasbourg (1993).
He worked for several years as a lawyer in matters of administrative and criminal law until he was employed at the Greek Ombudsman in 2001.
He has served as Special Inspector in the Office of the General Inspector of Public Administration (four terms, 2004-2016) and as Member of the Board of the Centre of Planning and Economic Research (KEPE) (two terms, March 2015-December 2019).
He has been a member of the Trademark Committee since 2018.
Since 2006 he has been teaching law and public administration at the National School of Public Administration and Local Government and at the Training Institute of the National Centre for Public Administration and Local Government.
He has represented Greece on several occasions in the OECD in working committees on the fight against corruption.
He has published articles and has participated in working parties on internal control of public administration.
He speaks French and English.