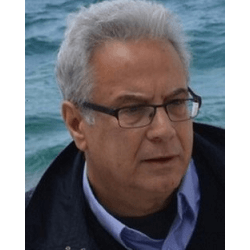 Born in Athens in 1952. He has studied Law at the Aristotle University of Thessaloniki and at the Free University of Brussels (U.L.B.). He has also studied Public Administration at Panteion University (Athens) and History (post-graduate level) at the University of Paris I Panthéon - Sorbonne with Helen Ahrweiler and Spyros Asdrachas.
Since In 1979 he was hired as a research assistant in the "Panteion School of Political and Social Sciences" (Administrative Law, Department of Public Administration) and in 1986 he received his PhD with honor from the same University (thesis topic "The Court's of Audit involvement in internal operations of Public Administration ").
Since 1979 he has been teaching course mainly relative to Fiscal Law, National and European Financial Law, National and European Tax Law and National and EU Administration at both graduate and post-graduate level.
In 2010 he was elected Professor of "Public Accounting Law and European Financial Law" and served as President of the General Department of Law for four years before joining the Department of Public Administration in 2013.
He also worked as a lawyer, as a research associate of the General Confederation of Greek Workers (1981), as a member of the Commission reform of the Public Accounts of OTA ( Ministry of Interior Affairs, 2002), as a member of the Examination Committee of the Supreme Council for Civil Personnel Selection, (ASEP, 1998-2004), as a member of development cooperation issues Monitoring Committee (Ministry of Foreign Affairs, 2003), as a member of the Commission review of the Public Accounting Code (Ministry of Finance, 2010) and as evaluator in the State Scholarships Foundation (I.K.Y. register of assessors - scholarship applications for postgraduate and doctoral studies). In administrative duties at Panteion University, among others, he participated as a member of the Senate, of Research Committee and of Legal Committee.
Since 2016 is Deputy Rector in Academic Affairs and Personnel.
He is the author of monographs and articles and he has accomplished scientific studies in the field of Financial (national and European) and Tax Law with main axes control of public management and the problem of legitimation of financial activity of the State, the financial organization and the European Union functions.
Since 1986, member of the Society of Authors (Greece).